Brotkrumen-Navigation
The role of the EU delegation
Coming soon!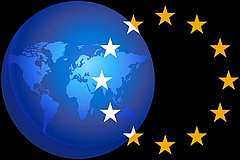 Module by Katie Verlin Laatikainen, Adelphi University
Abstract IN HERE
Video lecture by Katie Verlin Laatikainen

VIDEO IN HERE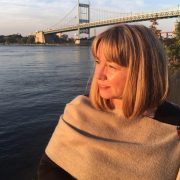 Katie Verlin Laatikainen
is Professor of Political Science at Adelphi University. Her research focuses broadly on international institutions, and her recent publications explore role of the EU at the United Nations.  Relevant publications include the co-edited special issue of The Hague Journal of Diplomacy ('The Politics of UN Multilateralism', Vol. 12, No. 2, 2017), the two-volume, co-edited The Sage Handbook of European Foreign Policy (Sage, 2015), the co-edited Routledge Handbook on the European Union and International Institutions (Routledge 2013), The European Union at the United Nations: Intersecting Multilateralisms (Palgrave Macmillan, 2006) and the co-authored volume United Nations Politics: International Organization in a Divided World (Prentice-Hall 2007; reissued by Routledge 2015).
Faculty Profile:
http://www.adelphi.edu/faculty/profiles/profile.php?PID=0185