Brotkrumen-Navigation
The EU and UN Peace Missions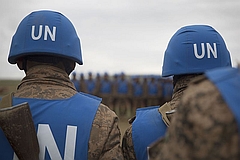 Module by Madeleine O. Hosli, United Nations University Institute on Comparative Regional Integration Studies (UNU-CRIS)



This lecture deals with patterns of interaction and synergies between the European Union (EU) and the United Nations (UN) in peace missions, discussing the current extent of collaboration and some limitations to increased coordination. The lecture starts with information on the range and scope of UN peace missions and then deals with the role of the United Nations Security Council (UNSC) and the United Nations General Assembly (UNGA) in such missions. It then discusses the EU and peace missions over time and patterns of EU-UN collaboration in this framework. The lecture ends presenting organizational and other limitations to enhanced collaboration between these two institutions and then provides a summary of the main insights provided by the lecture.
Keywords:
UN peace missions, peacekeeping, UNSC, EU-UN collaboration, blue helmets
Video lecture by Madeleine O. Hosli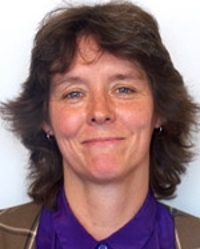 Madeleine O. Hosli
is Professor of International Relations at Leiden University (PhD 1992). She studied at the Universities of Zürich and St. Gallen (Switzerland), was a postdoctoral fellow at the University of Michigan, Ann Arbor, senior lecturer at the European Institute of Public Administration (Maastricht), assistant professor at the Free University Amsterdam and joined Leiden University as an associate professor in 2003 (full professor since 2007).
She has held visiting teaching positions at the University of Zürich, the Graduate Institute of International Studies (Geneva), Utrecht University College (UCU) and the University of Michigan, Ann Arbor.
She is author of The Euro: A Concise Introduction to European Monetary Integration (Lynne Rienner, 2004) and has published in various journals, including International Organization, International Studies Quarterly and the Journal of Common Market Studies. She holds a Jean Monnet Chair Ad Personam and has coordinated the Multilateral Research Group 'Decision-Making in the European Union Before and After Lisbon' (DEUBAL; Jean Monnet Programme, 2010-2012). In 2014-2015 she was the convener of the theme group 'Explaining Decision-Making in the European Union: Insights from the Natural and the Social Sciences' (EUDINS) at the Netherlands Institute for Advanced Studies (NIAS). Her main research interests are in international political economy, international organisations and European integration.
CV:
https://www.universiteitleiden.nl/binaries/content/assets/governance-and-global-affairs/isga/hosli_cv_2017.pdf
European Union (2015): 'Strengthening the UN-EU Strategic Partnership on Peacekeeping and Crisis Management: Priorities for 2015-2018' (Brussels: European Union).
Holt, Victoria and Glyn Taylor (2009): 'Civilians in the Context of UN Peacekeeping Operations'Protecting  (New York: United Nations Press).
Hosli, Madeleine. O., Joren Selleslaghs, and Bob van de Mortel (2017): 'The European Union in the United Nations: Coordination on Peacekeeping Missions'. In: The EU in UN Politics: Actors, Processes and Performance, edited by Spyros Blavoukos and Dimitrios Bourantonis, 83–107. Basingstoke: Palgrave MacMillan.
Hussain, Munir (2017): 'UN and EU Cooperation in Global Peace Missions.' In: The European Union. Palgrave Macmillan, Singapore.
Koops, Joachim A., MacQueen, Norrie, Tardy, Thierry & Williams, Paul D. (2015): The Oxford Handbook of United Nations Peacekeeping Operations, Oxford: Oxford University Press.
Koops, Joachim A. (2011): 'The European Union as an Integrative Power: Assessing the EU's Effective Multilateralism towards NATO and the United Nations', Brussels, VUB Press.
Novosseloff, Alexandra (2004): 'EU-UN Partnership in Crisis Management – Developments and Prospects' (New York: International Peace Academy).
Novosseloff, Alexandra (2012): 'United Nations – European Union Cooperation in the field of Peacekeeping: Challenges and Prospects' (Brussels: Global Governance Institute).
Tardy, Thierry (2009): 'UN-EU Relations in Military Crisis Management: Institutionalisation and Key Constraints' , Studia Diplomatica: The Brussels Journal of International Relations 62(3): 43–52.